Why Work With Us?
Fast Responsive Care
Our empathetic attorneys understand your financial well-being is a priority in your life. We respond quickly so you never have to wonder where you are in the bankruptcy process.
Outstanding Experience
When you work with EH Law Group, you don't have to worry about working with inexperienced individuals. With over 30 years of combined experience, we can skillfully guide you.
Attention to Detail
No matter your questions, we work diligently to give you detailed attention. We are here to help you towards a brighter future, and we help you get there by being present.
Chapter 7 & Chapter 13 Bankruptcy
Attorneys in San Mateo, California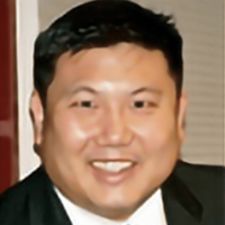 Eddy Hsu
Attorney at Law
Attorney Eddy Hsu has helped clients get a fresh start since 2006, when he was admitted to the California bar. He helps clients through the bankruptcy process, no matter where they start. Reach out to him today.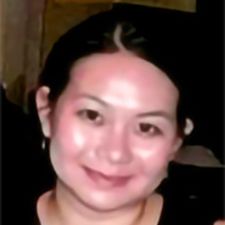 Grace Ho
Attorney at Law
After graduating with her Juris Doctorate from the University of San Francisco, Attorney Grace Ho has served those throughout California with focus and care. Reach out to Attorney Ho for guidance.
Bankruptcy Support
If you've become overwhelmed with debt, filing for bankruptcy can be a great option for you. Our attorneys can help you understand your options regarding Chapter 7 and Chapter 13 bankruptcy, debt settlement, creditor harassment, foreclosure, and more. No matter what your situation is, we are prepared to guide you toward your best solution and advocate for you along the way.
explore Our Bankruptcy Services
Bankruptcy Guidance for California Clients
---
If you have been hoping for financial relief, please know that you have options. Filing for bankruptcy does not mean that you are a failure; it gives you the option for a better future. It's simply a tool to give you the fresh financial start you need. Chapter 7 bankruptcy helps you discharge unsecured debt, such as credit cards, personal loans, and medical bills. Chapter 13 bankruptcy also allows you to discharge unsecured debts, while simultaneously helping you catch up on and maintain secured debts, like your home and car. There are pros and cons to each, and our bankruptcy attorneys at EH Law Group can help you decide which option is best for you.
More than Chapter 7 and Chapter 13 bankruptcy, we also help those who are struggling with tech layoffs, job losses, and foreclosure. Our hope is to help you move forward with your life and to give you the quality attention you deserve. At our firm, you work directly with our attorneys, so you don't have to worry about working with anyone else. From our offices in San Mateo and San Fransisco, California, we serve residents in the surrounding areas, including Santa Clara County, Oakland, Daly City, and throughout South San Fransisco. No matter where you are in the process, reach out to schedule a consultation directly with us today and see how we can serve you.
We can't say enough about our experience with EH Law Group! They explained all the documentation that was needed up frontand provided us with a checklist that made it very easy to gather together all the needed information. Eddy and his staff are absolutely fantastic and we would gladly recommend them to anyone who needs to go through bankruptcy.
Thank You very much for all your help. I was in so much stress and you guys helped me out so much that words can't describe how much burden has been lifted off my shoulders. You guys were very helpful from the start to the end of my case, your staff explained everything clearly and were always there to answer any questions or concerns I had. Thank You very much for all your help and I rate you and your staff #1 in client care. If I ever need help again for myself or someone else I will refer them to you!!
Eddy made everything seamless, and took the stress out of the process. Everybody we dealt with in the office was very helpful, can't thank enough.
I am so glad I hired Eddy Hsu and his firm to represent me and my company! Not only is he a very intelligent and savvy lawyer, he has a fantastic straight talking manner. You will instantly feel at ease and you can rest with the confidence that you are in good hands. I can't imagine how I would have managed without Eddy and his team!
Eddy's team met with me the same day that I called for an appointment. My initial meeting was thorough and re-assuring. Everyone I worked with provided a high level of expertise and professionalism. I have absolutely no complaints, and Eddy's office oversaw the disposition of my case without any difficulty. Everyone was very welcoming and non-judgmental. Their work is accurate and precise. I was extremely satisfied with the handling of my case. The attorneys were responsive to my needs and questions. Professional, knowledgeable, helpful